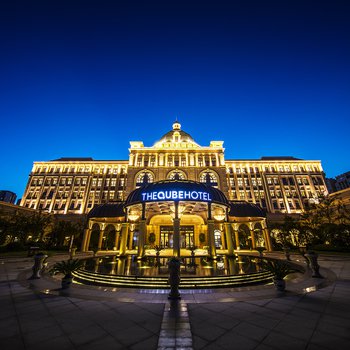 The Qube Hotel is an ideal spot for travelers wanting to discover the city. Visitors to Nanchang will find that the Qube Hotel is a fantastic accommodation choice.
The hotel is 16km from Nanchang Railway Station and 37km from Changbei International Airport. The hotel is located close to many of Nanchang's attractions including Guohong Ecological Park and Nanchang Ocean Park.
This hotel makes a great place to kick back and relax after a long day of sightseeing. Travelers requiring pickup service can book this directly through the hotel. Airport pickup can be arranged by the hotel upon request. This Nanchang hotel features parking on site.
Germaphobes can rest easy - the level of cleanliness is highly rated at this hotel. This hotel is a popular accommodation for guests traveling for business.